San Juan Pump Co. offers Pump & Well Services in Montrose, CO and the surrounding Western Slope of Colorado. We have provided great water products and service for nearly two decades. Whether it's irrigation on the farm or a small residential drinking well, we believe that our success in the well and pump business is directly attributed to our philosophy that the customers come first! Through cost effective management, competitive pricing and dedication to personal attention, we have grown into a multi-faceted company providing service throughout Colorado's Western Slope. San Juan Pump Company plans on continued growth based on relationships with our customers and the valued services we provide.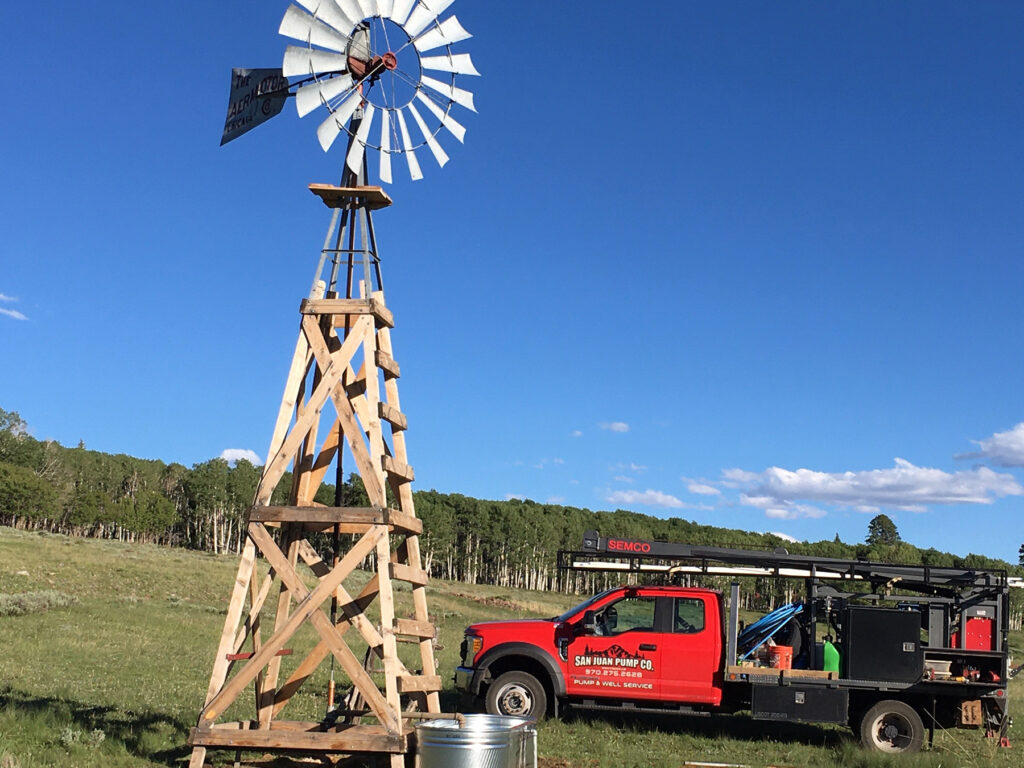 Located in Montrose, the San Juan Pump Company is a family owned and operated business since 2006. With over 23 years of experience in the water well industry, we can provide all of Colorado's Western Slope water needs.
We specialize in submersible water well and cistern pumps, solar and booster pumps, irrigation hand pumps, and windmills. Our Pump and Well Service Company also installs storage tanks and cisterns, provide spring development water treatment and so much more!
We hold a Colorado Division of Water Resources License# 1427.
Whether you have a new installation or servicing an existing system, we will be happy to provide the services you need.